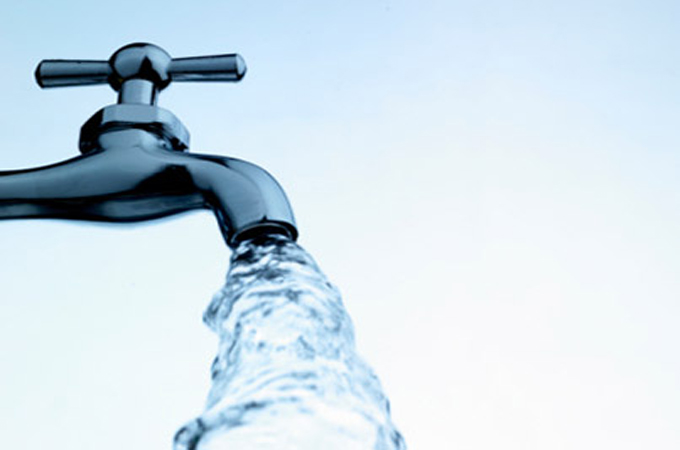 Nagpur : To provide relief to the affected farmers of Nagpur Division, Maharashtra Government has sanctioned 13,000 wells in the command area of Pench Project. The farmers of the division are facing severe water scarcity for irrigation and drinking purpose due to storage of less water in Totladoh dam.
Giving details of the programme, Guardian Minister of Nagpur district Chandrashekhar Bawankule said, Madhya Pradesh Government has constructed Chourai dam in the catchment area of Pench Project. This has reduced the water storage in the dam and around two lakh farmers of Nagpur District are affected. They did not get water for Kharif as well as Rabi crops. As per old agreement, the State Government could not sanction wells in the command area of the Pench Project. However, Government has changed the condition in consultation with Central Government to provide water to the farmers. The State Government will provide Rs 2.50 lakh for each well to the farmers. Government has sanctioned Rs 338 crore for this project. The marginal and small farmers will get benefit of this scheme.
State Government has sanctioned 4500 wells in command area of Pench Project in Nagpur district while 800 wells in Bhandara district. The government has sanctioned 1100 wells in Gondia, 1700 wells in Chandrapur, 1700 wells in Gadchiroli and 2000 wells in farmers' suicide hit Wardha district. The Government will sanction 10,000 wells in first phase and 3,000 wells in second phase.
Earlier, the Government had sanctioned programme of 11,000 wells in September 2016. Later 614 wells were also sanctioned in Chandrapur district. Out of these sanctioned wells, 8775 wells were completed while work of 2734 wells is under process. The Government has given extension to the project uptill June 30, 2020, Bawankule added.
Meanwhile, Government has sanctioned Rs 1,200 crore for the four lift irrigation schemes in the division. This includes a lift irrigation scheme at Nag River too. The Western Coalfields Limited has also released water in Pench river.
Bawankule to meet Kamal Nath
Chandrashekhar Bawankule will meet Chief Minister of Madhya Pradesh Kamal Nath at Bhopal next week. The State Government is demanding release of 5 MLD water from Chourai dam to Totladoh for the farmers of Nagpur district. Bawankule said, we have requested Madhya Pradesh Government to release water from the Chourai dam. Till now, there is no commitment from the Madhya Pradesh Government. They have assured to assess the situation in May and then release the water. Instead of releasing water in May, if they release it in February or March then the evaporation losses in transporting the water will be less, he added.
Pandhurna wants to merge in Maharashtra
Guardian Minister Bawankule claimed that people of Pandhurna want to merge in Maharashtra. Replying to a query in a press conference regarding Chief Minister of Madhya Pradesh Kamal Nath's statement that Gondia should be included in Madhya Pradesh, he said, the citizens of Gondia never demanded that they should be included in Madhya Pradesh. However, there is demand from Pandhurna, he added.
ALSO READ : Nagpur Municipal Corporation delays 24×7 water supply project
Comments
comments