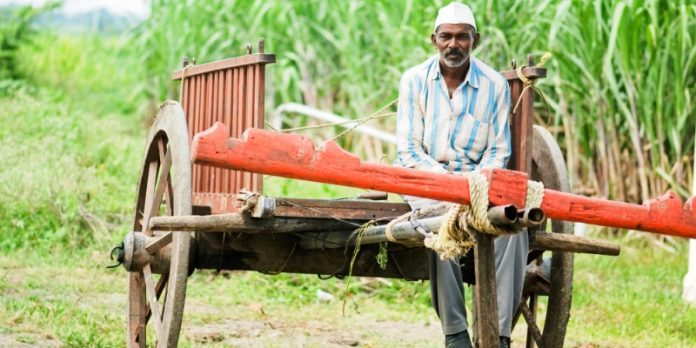 Nagpur : Maharashtra Government has rolled-out the ambitious Pradhan Mantri Kisan Sanman Yojana in the State. The small and marginal farmers upto two-hectare land will get benefit of Rs 6,000 per annum in three installments. The State Government has chalked out a detailed programme for providing benefit of the scheme to the agriculturists. In Nagpur division, around 76 percent small and marginal farmers out of 15,14,483 farmers will be benefited from the scheme.
Providing details of the scheme in a press conference, Guardian Minister Chandrashekhar Bawankule said, nearly 80 percent of the small and marginal farmers in the District will get benefit of the scheme. The revenue officers have started preparing village-wise list of the farmers. The list of the farmers will be published between February 15 to 20. The list will be scrutinized at Tehsil level on February 20 and 21. The final list of the beneficiaries will be published between February 22 to 26. The Government has formed different committees at District level, Taluka level and village level for the hassle-free implementation of this game changer scheme. The Divisional Commissioner will head the committee at Division level while Commissioner (Agriculture) will be heading State Level Committee. In Amravati division out of 19,13,258 farmers, 73 per cent are small and marginal who will get the benefit. There are 1,52,85,439 farmers in the state as per 2015-16 agriculture survey.
Bawankule said, all the beneficiaries will be included in the list. The State Government has made a provision of Rs 7,200 crore to be credited in the bank accounts of eligible farmers.
This scheme will not be applicable to those who hold or held statutory posts. This includes present/past Ministers, Ministers of State, MPs, Rajya Sabha members, Vidhan Sabha/Vidhan Parisahd members, former/present Mayors, ZP chairpersons, all Central and State Government Officers/employees (Excluding class IV/GD-D category), those who paid income tax in the last years, pensioners whose pension is Rs 10,000 or more, registered Doctors, Lawyers, Engineers, Chartered Accountants, Architects etc. The central government has decided the parameters of non-eligibility for this scheme.
If in one joint family there are land holders numbering four or five and each one is having less than two hectare land, then they will be eligible for this scheme. MLAs Sudhakar Kohle, Mallikarjun Reddy, Resident Deputy Collector Ravindra Khajanchi were present in the press conference.
Figures of beneficiaries at a glance
Division         Farmers       Beneficiaries %
Nagpur         15,14,483       76
Amravati       19,13,258       73
Konkan         14,86,144       84.50
Nasik            26,94,481       78
Pune             37,23,673       84
Aurangabad   39,53,400       79.50
Total             1,52,85,439     80
ALSO READ : Farmers Protest in Delhi: २०१९ मध्ये देशाचा पंतप्रधान शेतकरी असेल: राजू शेट्टी
Comments
comments