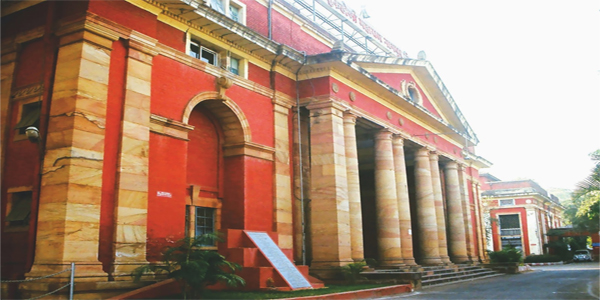 Nagpur : Rashtrasant Tukadoji Maharaj Nagpur University (RTMNU) has given 23.30 acre of its land to the State Government for development of a huge amphitheatre. The land is worth more than Rs 300 crore.
The portion of the land in the post-graduate teaching campus on Amravati Road, which was under encroachment for a long period, has been given with the university retaining its ownership rights.
The Management Council of the University granted permission to hand over the land to the government, in its meeting held on Thursday and Friday.
A detailed discussion on the issue was held in the meeting. Some members suggested that the University should demand some money in lieu of the land.
The proposed amphitheatre will have two auditoriums and huge space for parking. The parking space will be available to those visiting the theatre complex and also to the University staff.
Even if the land is being handed over to the government (PWD) for the construction work, the ownership of the land will remain with the University. The theatre will be available to the University free of cost for its official programmes. With the development of the theatre, the university convocations can be held there.
Out of the total 23.30 acre, 15 acre of the land was earlier agreed for construction and beautification purpose. Additional land was later demanded and is being given in view of the possible parking problem. Maintenance of the proposed building and the premises will be the responsibility of the government.
The terms based on which final Memorandum of Understanding is to be signed, were discussed during the meeting of the Management Council.
ALSO READ : 27th edition of Comp-Ex expo begins at Civil Lines, Nagpur
Comments
comments