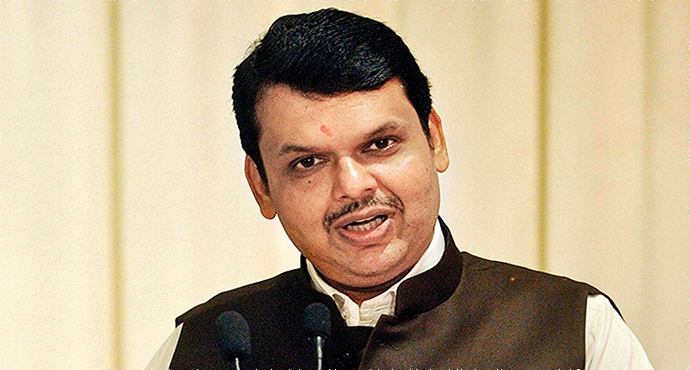 Nagpur : Maharashtra Chief Minister Devendra Fadnavis will be visiting the Comp-Ex exhibition being held here at St Ursula Girls' High School Ground, opposite old VCA Stadium, Civil Lines. He will visit the expo on January 12 at 5.30 pm.
The 27th edition of Comp-Ex which got underway on January 10, has already started experiencing a huge surge of visitors with many buyers who are being offered better deals in computers, laptops etc., much cheaper than online retailers with an assured after sales services which is generally difficult to get with online shopping. Government of Maharashtra has been supporting Comp-Ex and reaching out to the people through their pavilion offering spot registration facility to get Aadhar cards.
Likewise, towards a safe social living, Nagpur Police is making citizens aware about cyber threats, cyber crimes and is also providing tips and solutions to face any such menace. Nagpur Traffic Police is also demonstrating working and effectiveness of newly installed e-Challan for the erring commuters.
Nagpur Metro is yet another attraction for people to get first-hand and live experience of how the Metro will function in near future. Nagpur Metro pavilion has a dedicated staff to share and provide information and answer queries of general public. A wish-wall is erected at the Metro Pavilion where visitors can write best wishes for 'Majhi Metro'. Already on a fast track of construction, Nagpur Metro will soon become a running reality and a prestigious addition to Nagpur, a true smart city in the making.
Awareness towards recycling of e-Waste is being encouraged through free entry against bringing and depositing any e-Waste at Comp-Ex. People bringing in large volumes of e-Waste would get paid for the same at Rs 15 per kg. For volumes larger than 50 kg, Comp-Ex is offering a pick-up facility of such e-Waste from the dump location, be it an office, factory or any residence.
With the latest trend of digital payments and cashback to the customers through We Pay, latest e-payment set-up extending easy access and immediate cash back benefits to the visitors who seek entry to Comp-Ex through the digital payment option is available.
ALSO READ : 27th edition of Comp-Ex expo begins at Civil Lines, Nagpur
Comments
comments