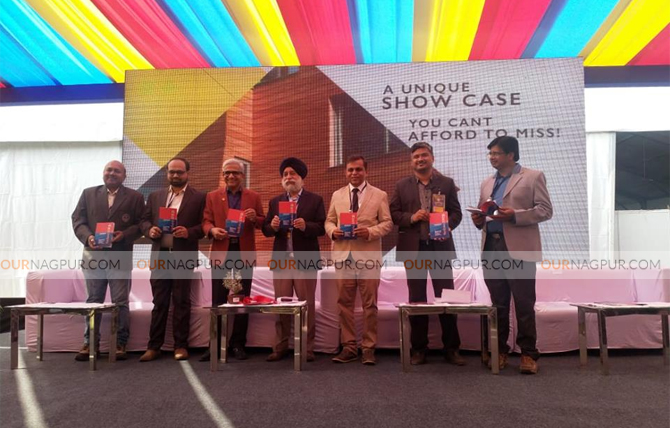 Nagpur: 'Rachana' – an exposition of Building & Interior Design Materials, Building Services, Home & Office Automation Systems and Construction Equipment organised by the Indian Institute of Architects – Nagpur centre was launched today.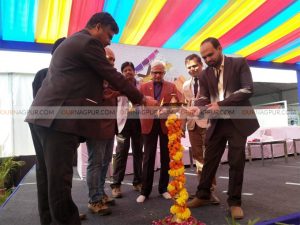 The launch ceremony inaugurated at the hands of Ar. Sunil Degwekar – Honourable Treasurer IIA NC in the presence of Ar. Sujit Rodge – Hon' Secretary IIA NC (Convener – Rachana 19), Ar. Parikshit Choudhari – (Co-convener – Rachana 19), Ar. P. S. Ahuja – Chairman IIA NC, Ar. Raviraj Sarwate – Vice Chairman Ar. Parag Yelne – Hon' Treasurer IIA NC.
'Rachana' is the best avenue for reaching out to the masses and potential buyers as well as to familiarize oneself with the latest in building technology. With fast changing technology, Rachana acts as facilitator in bringing the most up-to-date knowledge on various goods and products, services, systems, automation and the very latest in innovative designs and technologies.
The 22nd Edition of 'Rachana' Expo will be held till 13th January 2019 at the Ladies Club Graound, Civil Lines, Nagpur.
The visitors will be able to witness some of the best products and innovations in the building industry in recent times. The best designed, arranged, presented and managed stalls will be awarded 1st, 2nd, 3rd and two consolation prizes. 'Certificate of participation' will be awarded to every exhibitor.
ALSO READ : Buddha Festival 2019 to start from January 23 in Nagpur
Comments
comments