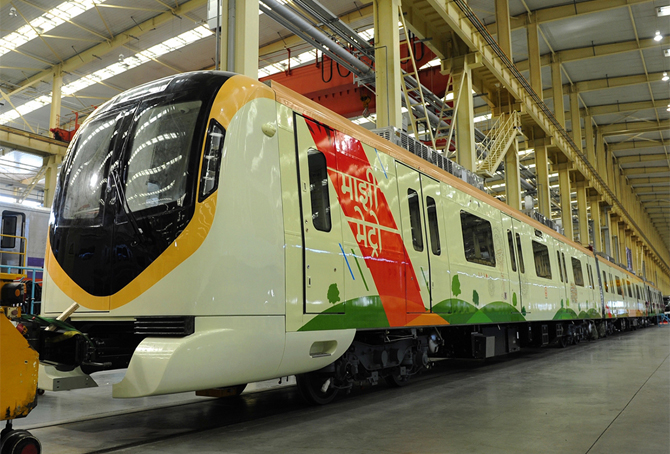 Nagpur : In a significant development which will boost connectivity in semi-urban areas of Nagpur, the state cabinet approved Phase-II of Nagpur Metro Project. This will particularly help those employed in industrial areas of Nagpur and have to commute long-distance daily.
The state cabinet on Tuesday cleared the Phase II of Nagpur Metro project worth Rs11,216 crore. The Phase I of Nagpur Metro worth Rs8,680 crore is being executed by MahaMetro and is about 75% complete.
Phase II covers rural parts of Nagpur district and will serve as an extension to the ongoing first phase. The proposed Phase will be spread over 48.3 km length with 35 stations. The collective population to be covered by two Phases is whopping 21.39 lakhs in 2019 (As per projections based on 2011 census). The projected population of Nagpur district in 2019 is 34.87 lakhs.
The population covered by Phase-I is 13.38 lakh and that by Phase-II is 8.01 lakh, in 2019. The Phase II of Nagpur Metro is estimated to cost about Rs 11,216 Crores.
ALSO READ : Nagpur-Chhindwada BG railway line to open soon
Comments
comments