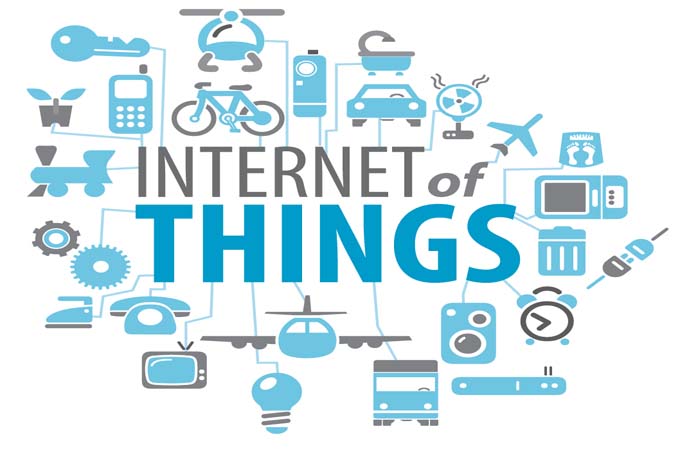 Nagpur : Internet of Things (IoT) has come into play with Nagpur Smart and Sustainable City Development Corporation Limited (NSSCDCL) coming up with smart solution to cut down use of electricity in use for street lights. The pilot project is undertaken as part of Smart Strip on West High Court on the directions of Chief Minister Devendra Fadnavis. A more well known idea introduced on Smart Strip is wi-fi that is available for free to citizens thronging the street that is sought to be fashioned as shopping cum recreation centre as the time passes by.
About 383 streetlights affixed on the stretch from Japanese Garden Square till Khamla Square is fitted with electronic sensors that are activated by movement of vehicles or any other object. The idea is to conserve electricity that is wasted due to unnecessary illumination when movement of vehicles is negligible on the street, explained Ramnath Sonwane, Chief Executive Officer (CEO), NSSCDCL, while talking the other day.
IoT comes into play as sensors connect to server placed in NSSCDCL Control and Operations Centre that undertake real time analytics and relay back commands that help in determining quantum of illumination to be provided on the street at required place. Basically lighting levels are adjusted depending upon traffic density. The data is relayed using the wi-fi network and fast calculations enable automatic switching on/of the lighting as per pre-programmed design. This again involves use of information communication technology (ICT) though which data is exchanged. It also helps in metering the energy consumption as also the savings when compared with similar street lights in other parts. The ambient lighting technique is right now under test and after analysis decision on its expansion to other busy streets would be taken.
The smart strip covers prominent squares like Ladies Club, Ahimsa Square, Law College Square, Shankar Nagar, Bajaj Nagar, Laxmi Nagar, PTS and thereafter Khamla and throughout the day and particularly in evening they are perennially busy with criss-cross movement of vehicles. Barring Ahimsa Square near MLA Square and the junction near High Court the rest of the road is teeming with vehicles and more so during evening it reaches the peak. So the saving of electricity during peak evening time is next to impossible. Only past midnight when the vehicular traffic slacks down the lights is dimmed resulting in saving of power. The entire stretch is monitored through Street Lighting Control and Monitoring Dashboard and Web Portal in operation's room located at NMC's Civil Lines office.
The officials monitoring the lighting project also stated that the sensors also automatically switch on and shut off the streetlights on sunrise and sunset and it is called autonomous ambient lighting. Even during night time whenever a vehicle passes-by the dimmed street lights come into active mode, around 10 of them are activated, to provide adequate illumination on the required road stretch. After the vehicle crosses a certain distance the light again dims and goes into power saving mode. In this mode the available illumination on the entire smart street is 30 per cent and this method helps in controlling power bill to a large extent.
Many advantages of using IoT technology In countries using IoT based technology for years, the switch over to smart street lighting has provided immense advantages, mainly relating to reduction in carbon footprint as emissions are controlled. Apart from that the savings in power bills is added benefit and also the inherent gains due to extending life of the luminaries. Similarly as every street light is monitored in the scheme, the maintenance is improved ensuring adequate illumination throughout the year.
Also Read : Nagpur : First group of Haj pilgrims to leave on July 3 2019
Comments
comments