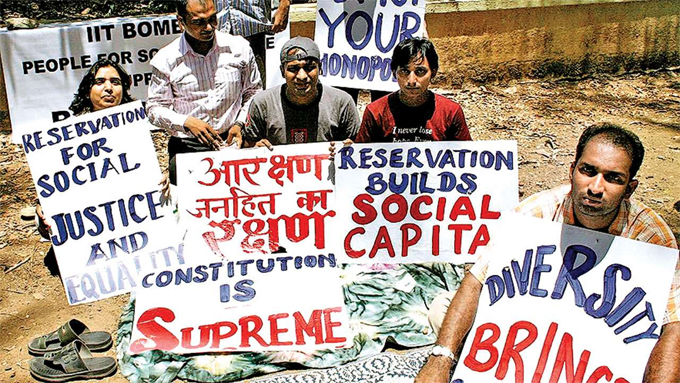 In a major decision before the Lok Sabha elections that will muddy the already turbid waters, the Maharashtra cabinet on Monday decided to grant a 10% quota in government jobs and seats in educational institutions for the poor in the general category. This follows on the heels of the Narendra Modi regime's decision to approve a similar quota for those in the general category and has taken the quantum of reservations in the state to 78%.
Maharashtra is the fifth state to approve a 10% quota after Gujarat, Uttar Pradesh, Jharkhand and Himachal Pradesh. It will apply to seats in aided and unaided institutions except minority run instutions and jobs in government, semi-government institutions, local bodies and corporations.
The Devendra Fadnavis' government's decision to grant 16% quotas for the dominant Marathas have caused a social churn. While Marathas are not comfortable being accommodated under a specially-created socially and educationally backward category (SEBC) and want to be classified as other backwards, the resurgent other backward classes (OBCs) are resisting the demand.
ALSO READ :Pariksha Pe Charcha : 'Is it PUBG' PM Narendra Modi's response has won the hearts
Comments
comments