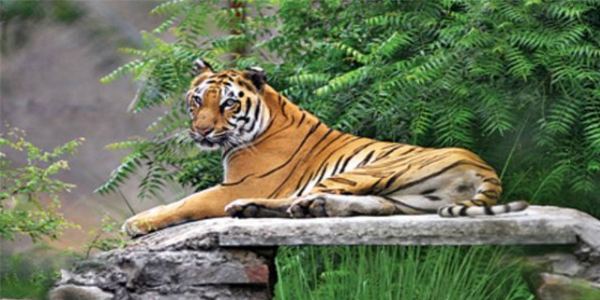 Tadoba buffer to open for tourism during monsoon
Nagpur: Putting curtains down on the debate over keeping Tadoba-Andhari Tiger Reserve (TATR) partially open for tourism during monsoon, principal chief conservator of forests (wildlife), AK Misra, on Monday said core area will remain closed while buffer will remain open during the rainy season.
After plan to keep Tadoba partially open during monsoon considering visit of VIPs during the maiden monsoon session of the state legislature in Nagpur from July 4 to 30, there was a debate over social and local media whether the park should be kept open.
Tadoba field director Mukul Trivedi in his letter written to PCCF (wildlife) last week had cited a circular issued by National Tiger Conservation Authority (NTCA) on August 18, 2015, stating that tiger reserves should be closed for 3-5 months.
NTCA has already made it clear that monsoon is a breeding season of wild animals, besides roads are not friendly and it is unsafe for tourists to enter the park.
TATR field director, Mukul Trivedi, said, "The NTCA letter talks about tiger reserves, which forms both core and buffer zone. Hence, both core and buffer should remain closed for tourism during monsoon."
When asked, PCCF Misra said, "While Tadoba core will remain closed, buffer will remain open depending on the condition of roads. The NTCA circular is not applicable to buffer areas."
In Vidarbha, Tadoba is the only tiger reserve which has advantage of having a sizeable buffer zone for tourism. There are seven gates from where tourism can be carried out and all the areas have tigers and wildlife.
Naturalist Himanshu Bagde hailed the decision to keep buffer zone of Tadoba open. "During summer, owing regular tiger sightings in areas like Agarzari near Mohurli and Madnapur near Kolara, the occupancy was full. It will also provide some employment to locals," Bagde said.
Read Also : IndiGo, Air India Express among Top 5 cheapest airlines in the world
Comments
comments