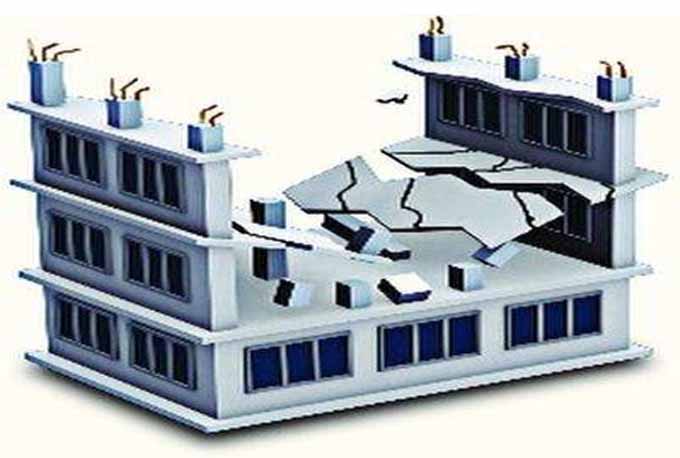 Nagpur: In absence of a planning authority in Nagpur metro region, people had constructed houses in violation of building by-laws. Now, they are paying the price. Nagpur Metropolitan Region Development Authority (NMRDA) has issued notices to 1,801 owners of illegal buildings.
Many of them have approached the agency for compounding but others do not seem to take the notices seriously. NMRDA has already razed nine houses partially or fully till now and the operation will go on. The demolition operation has started from October 1. Action is being taken under Section 53 of Maharashtra Regional and Town Planning (MRTP) Act, 1966. The list of illegal buildings include industrial structures, educational institutions, multi-storied commercial complexes, restaurants and residential buildings.
Sudhakar Kulmethe, additional collector of NMRDA, said that all the applications submitted for compounding compounding would not be entertained. "If the violations can be compounded as per building by-laws then we will do so by levying a fine. However, if the building is totally illegal, it will be razed. If a portion of the house can be compounded while the remaining part can't then we will raze the latter part," he added.
While notices were issued to 1,800 house owners, some 6,000 house owners approached the NMRDA on their own for regularization after going through the public appeals pasted in gram panchayat offices and tehsil offices. "They include many plot and layout owners. All the applications are being processed," said Kulmethe.
The additional collector appealed to the house owners to approach NMRDA for regularization and demolish the illegal part on their own. "This will save a lot of unpleasantness," he said.
Read Also : Pench Dam, Irai Dam, Khindsi Dam to be connected to Nagpur through amphibian planes
Comments
comments