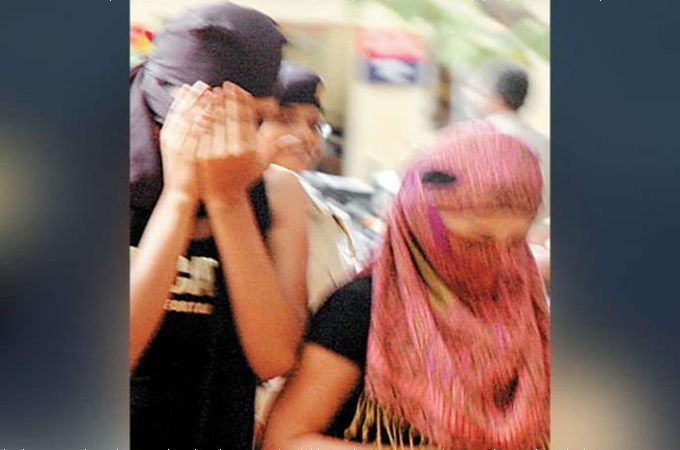 Nagpur : Social Security Wing of Crime Branch rescued a minor girl from a brothel in red light area 'Ganga-Jamuna' on Wednesday. The girl was dragged in to flesh trade by pimps. Cops launched a search for 53-year-old Kallobai Sahibsingh Dhanawat, a resident of Plot No. 126-A, Cement Road, Ganga-Jamuna, Bagadganj, who was running the brothel.
Acting on a tip-off, Police Inspector Vikram Gaud, Assistant Police Inspector Anupama Jagtap, Police Sub-Inspector Smita Sonwane, Assistant Sub-Inspector Ajay Jadhav, constabulary staff, including Sheetalaprasad Mishra, Vijay Gaikwad, Pralhad Dole, Chhaya Raut, Sadhana Chauhan, and Anil Dubey, social workers Vijayarani Reddy and Dr Anupama Mishra, raided the brothel. The police team rescued the girl.
Investigations revealed the minor girl was lured into unwilling prostitution with promises of money and clothing by accused Kallobai Dhanawat and some pimps. Kallobai was running the brothel within the radius of 50 metres from Durgamata and Hanuman temples.
An offence under Sections 370(2), 370 (a) of the Indian Penal Code, read with Sections 3, 4, 5, 6, 7 of Prevention of Immoral Trafficking Act and Sections 4, 6, 8, 18 of Protection of Children from Sexual Offences Act, against Kallobai at Lakadganj Police Station. The rescue operation was conducted by Social Security Wing under the supervision of Deputy Commissioner of Police (Detection) Sambhaji Kadam and Assistant Commissioner of Police (Crime) Sanjeev Kamble.
ALSO READ : Six policemen suspended for nexus with drug mafia Abu
Comments
comments