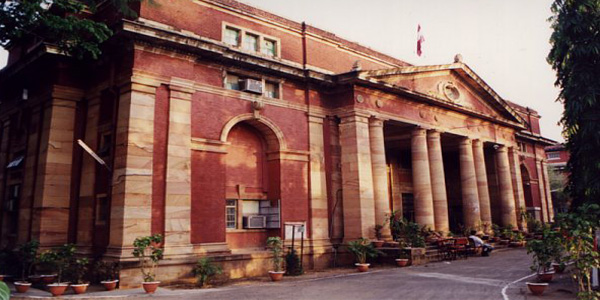 Nagpur: In a New Year bonanza for hundreds of differently-abled students (divyang), the Nagpur University (NU) has decided to award special status to them during exams.
The NU has come up with several relaxations for the handicapped to help them overcome challenges. According to the draft norms, which are likely to be soon approved by NU, such students would get special answer sheets so as to differentiate them from others.
The tagging would help exam section identify them as those belonging to handicapped students and award additional 3% marks. The move is in line with government resolution issued earlier this year following which the NU had set up a nine-member divyang committee to frame guidelines for the introduction of the special scheme.
In case the students still fall short of the minimum marks to pass the exam, they would also be entitled for an additional 3% of the total marks they have scored.
NU officials said relaxing the marking pattern would ensure less number of handicapped students fail. Their percentage too would improve.
"They may get answersheets will a colour code," they said. Besides additional marks, the students would get exam centres close to their homes from the upcoming exam season. The GR also calls for other provisions like compulsory seating arrangement on ground floor at exam centre, writer, additional time to write the exam etc. The NU has already okayed additional time in exam in the last year.
Two years ago, the Central government and the University Grants Commission (UGC) had announced the policy for students with 21 types of disabilities. The director of higher education, Pune, too had written to NU asking it to implement the policy.
The NU has included acid attack victims and people with dwarfism, speech and language disorder, cerebral palsy, neurological disorder, learning disabilities, Thalassemia, haemophilia, multiple sclerosis under its list.
Read Also : Nagpur : SKB Pharmacy College gets 'A' Grade
Comments
comments